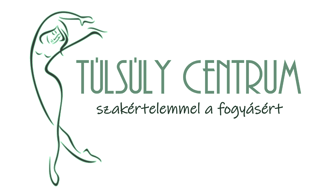 Frequently Asked Questions
What else do I need to do before surgery?​
2-3 weeks before your scheduled surgery, you should go on a liver-shrinking diet. You can ask your dietician for help with this, and we can also provide you with a sample menu. This is necessary so that the surgeon can access the upper abdominal organs during the operation.
​Why should I give blood?​
You don't have to donate blood, but there is a 1-2% chance that you will need a blood transfusion during/after the operation, so several units of blood must be available in the blood supply to perform the operation safely.
​When and how do you have to pay the price of the surgery?​
Before the operation, you must pay the full amount of the operation based on the information sent by Duna Medical Center. You can pay in cash, by card or by bank transfer.​
What costs are incurred before and after weight loss surgery?​
The fee for the first surgical consultation - depending on the location - is between HUF 20,000 and HUF 33,000. If you carry out the tests privately, calculate an additional HUF 200-300 thousand. If you perform the tests on your TAJ card, you do not have to calculate with this amount. After the surgery, you will need to take vitamins, please consider purchasing them as well.​
How long does recovery take?​
The average hospital stay is 2 days. It is recommended to rest at home for a few more days. Please avoid strenuous physical work or work involving lifting for at least another 6 weeks
When will I lose weight?​
You would approach your final weight approx. 18 months after surgery, in which the first 9 months are the period of faster, more spectacular weight loss. In the second 9 months, the monthly rate of weight loss slows down.​
How much weight can I lose with bypass surgery?
On average, you can lose 75% of your excess weight in the 18-24 months after surgery, but this is not only a consequence of the surgery, but also the result of lifestyle changes, proper nutrition and regular exercise.
​I am taking birth control, what should I do with it before and after surgery?​
We ask you to stop using hormonal contraception 4 weeks before the operation and we recommend alternative contraception. This is because the contraceptive slightly increases the risk of thrombosis (blood clotting). You can start again 4 weeks after surgery.​
When can I plan a pregnancy?​
After the operation, it is recommended to wait 18-24 months.​
When is it necessary to have control tests performed after surgery?​
After surgery, a control blood test is recommended after 3, 6, 12 months, and then once a year. We make a detailed proposal for this in the final report.​
When can you start playing sports after surgery?​
2 weeks after the operation, you can already take longer walks, and after 4 weeks you can cycle, swim or run, of course keeping a gradual buildup in mind appropriate for a recovery period.
I have decided that I want weight loss surgery, how do I get started?​
Please contact us at the phone number on the website or by e-mail, or fill out our online form. We will then share with you the next opportunity for a telephone or in-person surgical consultation.
How much does the surgery cost?
The current discounted price of gastric bypass surgery is HUF 1,950,000, and the current discounted price of sleeve surgery is HUF 1,900,000. This includes special sewing machines, anesthesia and the work of doctors, surgical staff and nurses. It does not include the hospital care fee, which is currently HUF 115,500/2 nights.
I would like the operation, what about my gastric band?​
We have good news and bad news. The good news is that, with the exception of the gastric band, bypass surgery can be performed at the same time. The bad news is that this is only revealed during surgery. Please note that the double intervention incurs an additional cost.​
I would like the operation, but during the abdominal ultrasound it was found that I have gallstones. What does this affect?​
With the exception of the gallbladder, bypass surgery can also be performed at the same time. Please note that this comes at an additional cost.​
Can I have weight loss surgery performed on me while I have a heart condition?​
A consultation with a cardiologist, as well as an echocardiogram and an EKG examination, is necessary to decide whether it is possible to be sedated.​
Is smoking an issue?​
Yes. After operations on the stomach in the cases of smokers there is a high chance of developing an ulcer, therefore we do not recommend the undertaking of gastric bypass surgery for patients who are active smokers.​
I would like the operation, but I heard that you can die in it, is that true?
Unfortunately, yes. Gastric bypass surgery is a major operation, even if it is performed through small incisions. According to international experience, the mortality risk of surgery starts at 1/300, which is roughly the same as the mortality risk of surgeries performed for other reasons (e.g. gallbladder removal, uterus removal). Certain associated diseases and individual tendencies can increase this, however, a detailed calculation is made during the consultation and we always inform you of everything related to injury and mortality risk.
What happens to the closed section of stomach in the body, will it die?​
It won't die. It remains calm, it shrinks a little, but it still produces gastric juice and other hormones, and these go into the intestinal canal in the same way. Since this part of the stomach does not come into contact with food, ulcers or tumours can develop in it only extremely rarely.​
What tests are needed before surgery?​
Complete blood count, gastroscopy, EKG, echocardiogram, abdominal ultrasound, chest X-ray, psychological opinion. Please present your existing findings at the surgical consultation. Please send your findings to us as well as to our partner, the Duna Medical Center, because the anesthesiologist there will review them before the operation. Please note that depending on your medical condition, we may request additional tests to reduce the risk of surgery. Please take advantage of the dietitian's consultation, because both before and after surgery, it can be of great help in establishing your correct nutrition plan.​
Where should I have these tests done?
You have the opportunity to have all examinations and consultations performed at the Duna Medical Center. For this, please review the price list on the Duna Medical Center website. With a referral from a general practitioner and a TAJ card, you can also have a number of tests performed at the health facility closest to your place of residence. The completed findings will be evaluated by the surgeon and the anesthesiologist before the planned operation.
Below we provide answers to frequently asked questions. If you also have questions and cannot find the answer here, feel free to contact us.