LIFE2.0 complex bariatric vitamin
"...new life with ease..."
The LIFE2.0 multivitamin® contains all the vitamins and minerals you need after bariatric surgery (gastric bypass or sleeve). After weight loss surgery, your body's ability to absorb certain vitamins decreases significantly - the absorption of iron, calcium, vitamin D and vitamin B12 are most affected. For this reason, it is absolutely necessary to take vitamins after surgery, because if they are not taken properly, permanent health damage can occur, pernicious anemia (anemia) can develop, and in more serious cases, nervous system damage and osteoporosis can also occur.
LIFE2.0 contains all the vitamins and minerals that are needed on a daily basis after bariatric surgery. Thanks to the careful planning, all of this is in a form that allows the body to make the best use of it (e.g. the zinc-copper ratio is 11:1, calcium is in the form of citrate, vitamin A is in the form of beta-carotene, and due to the high content of vitamin B12 the 3 monthly B12 vitamin injections are not necessary either).
By mixing 2 spoonfuls of vitamin using the enclosed spoon (9 grams) into yogurt, kefir, or other substances of a similar consistency, the body's altered vitamin needs are completely satisfied, and due to the powder format, it can be easily consumed even in case of difficulty swallowing.
When developing the vitamin, we took into account the composition of preparations available in Western Europe, but adapted it to local needs. We are particularly proud of the fact that the vitamin is designed and manufactured entirely in Hungary, and the raw materials are of high quality from the world's leading manufacturers. Compared to similar preparations (produced in Western Europe and the USA), the vitamin thus costs about 20-30% less. Last but not least, by purchasing it, you are supporting the Hungarian workforce and independent pharmaceutical work. More information can be found at www.life20vitamins.com.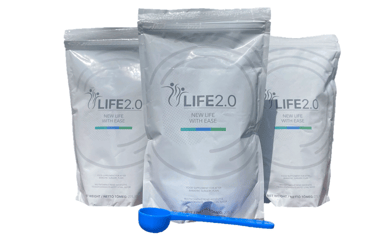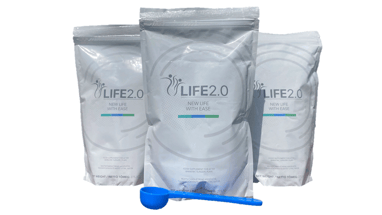 The product can only be ordered and taken after weight loss surgery. If your surgery was performed by Dr. Peter Vasas (Duna Medical Center), no separate certificate is required. If your surgery took place in another institute, then a final medical report in scanned format is required to order the product for the first time. This will not be necessary for repeat orders. The invoice for the product can be settled and reclaimed on a voluntary health fund account.​​
Manufactured and distributed by: LIFE 2.0 Biotechnology Kft. on 26.10.2020, the National Pharmaceutical and Food Health Institute classified the product as a "special medical use". Notification number: T/2939/2020.
Prices:
3-month dose (3 bags, 825 g of multivitamin powder in total, expiration date: 04. 2024): HUF 32,760 (5% VAT included)

4-month dose (4 bags, 1100 g of multivitamin powder in total, expiration date: 04. 2024) with a bag of meal replacement (vanilla or chocolate or strawberry) powder: HUF 43,680 (5% VAT included)

5-month dose (5 bags, 1375 g of multivitamin powder in total): HUF 49,140 (5% VAT included, 10% discount from the original price)

9-month dose (9 bags, 2475 g of multivitamin powder in total): HUF 83,538 (5% VAT included, 15% discount from the original price)
​
Delivery fee within Hungary: Delivery to package points or Z-Box is free (with the help of www.packeta.hu). Home delivery is an additional HUF 1500.
Shipping fee abroad: depends on the country, please inquire before ordering.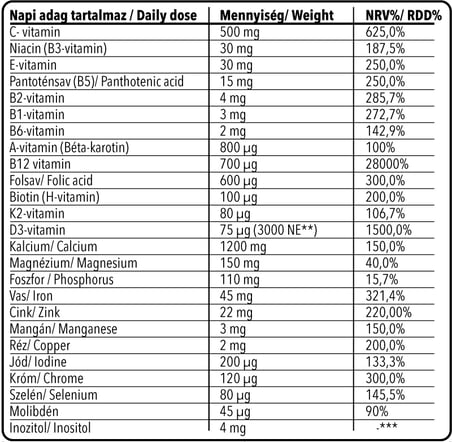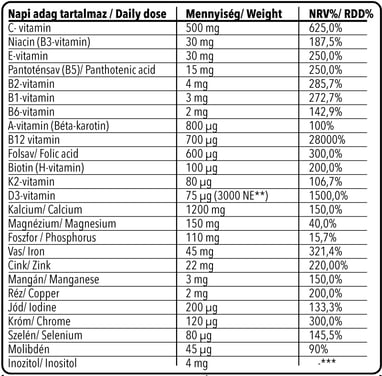 Do you have questions about the vitamin or ordering the vitamin?
Please visit us on Instagram